MEETING – JANUARY 2016
We were joined by our speaker, Dr David Poole, at our January meeting, who gave us an excellent and informative talk on feeding our koi which was supported by his slide show.
David, having worked for Tetra for 35 years developing foods for the aquatic industry has gained a vast knowledge on this subject, but being a modest man admits there is still much more to learn.
After leaving Tetra, David has formed his own company developing and producing foods for the aquatic hobby which he markets under his own brand 'Fish Science'.
Currently, David produces flake food and floating sticks but will be producing pelleted foods for koi in the future.
David's talk explained in some detail the ingredients in fish foods, their percentages and how they contributed to maintain fish health.
He also explained that it was not just a case of comparing percentages of ingredients like protein, but that it was the quality of the ingredients, and stated that it was the leading brands that used high quality ingredients which is why they are more expensive.
It is worth me mentioning that at no time was David pushing his own product, but just gave us an informative overview of the contents, their quantities and benefits of the food we feed to our koi at different times of the year.
If anyone is interested in contacting David,
e-mail:
info@fishscience.co.uk
KOI HEALTH AND POND CARE
Greg Harris has left university where he has been studying fish health and is now offering a Koi Health and Pond Maintenance service. For further information:
email:
info@koihealthandpondcare.co.uk.
website:
www.koihealthandpondcare.co.uk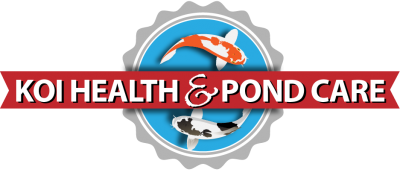 We are holding our first Spring Koi Show on Saturday 14th and Sunday 15th March in the Maidstone Exhibition Hall at the Kent County Showground, Detling Hill, Detling, Maidstone, Kent ME14 3JF.
We have received popular support from both the Dealers who are keen to attend our Show and the Exhibitors who have already booked our 40 show vats. Anyone wishing to bring their koi to the Show will be put on our waiting list. We will keep you updated as the arrangements progress.
Also make a date for your diary to attend The All England Koi Show which will be held on Saturday 26th and Sunday 27th September 2015 also at the Kent County Showground.

I am pleased to announce that our All England Koi Show on 27th and 28th September weekend was a great success and I would like to thank all the people who have supported us at our new venue.
I was pleased to see so many of our friends from other koi clubs and BKKS sections, Koi Dealers, those selling Koi related products and the Arts & Crafts traders, most of you have supported us for many years. Lastly I would like to thank all those koi keepers who brought their koi to our show for us to see and enjoy, there was a total of 414 koi displayed in 52 show vats, the picture below shows the major award winners.
Hope to see you all next year.
David Brown
Chairman South East Koi Club 30th September 2014