FORTHCOMING
MEETINGS & Speakers.
2012
June 17th - Summer meeting @ Mick Preston's
July 22nd -
August 12th - pre meeting Vat cleaning @ school
September 23rd - speaker Mike Snadden (Yume Koi)
October 28th - speaker Adam Byer
November 25th - speaker Kevin Ellis
December tbd - Christmas Party
Decmber 18th -
2013
January 27th - speaker Mark Davis (Cuttlebrook)
February 24th - speaker Bernice Brewster
March 24th-
April 28th- AGM
With the exception of December and August
our monthly meetings are always held
on the 4th Sunday of every Month.
Starting time is 2pm.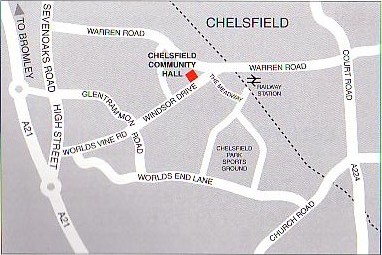 Our meetings are held at:-
The Chelsfield Community Centre,
Windsor Drive, Chelsfield,
Orpington, Kent,
BR6 6HD
Last Updated 3/06/2012